About Sea Breeze Charters
(click images to enlarge)
All Lake Erie Seabreeze Charter vessels are fully equipped with; video sonar, radio telephone, GPS, depth sounder, AM/FM radio, along with other sophisticated electronics. Quality rods & reels are onboard for you to use at NO extra charge.
Ladies, all our boats have private restrooms.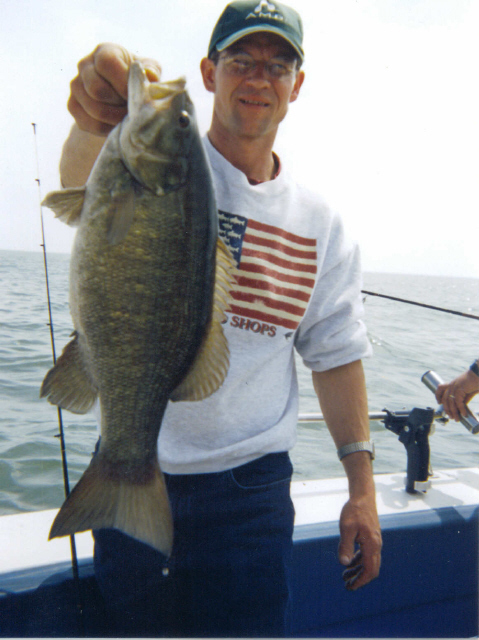 For you safe and secure fishing pleasure our service has life jackets available as well as all other USCG required safety equipment.
Your guides are as reliable as the vessel you will be fishing aboard. Our guides are full-time fisherman and have lifelong experience fishing the waters of Lake Erie. Our staff has over 500 YEARS of combined experience fishing on Lake Erie.
Book Your
Charter Here
BIGGER IS BETTER!
We have THIRTY boats in our fleet working together towards one goal, to put you on the fish. If need be, we will spread out on the lake looking for the most active school of fish. Then we converge on them like a pack of dogs. It just makes sense, MORE BOATS , MORE FISH.
Sea Breeze charters are responsible for more than 2000 clients every year. We have the EXPERIENCE and the KNOWLEDGE it takes to ensure that your trip is SAFE and SUCCESSFUL.
We keep you on the BEST BITE with multiple docks! Sometimes we have boats in two different marinas 30 miles apart. We are able to take weather and fish patterns into consideration to ensure you are on the best bite. What does this mean to you? MORE TIME FISHING, less time boat riding.
We have been featured on many outdoor television shows, magazine & newspaper articles.
You can take part in our Sea Breeze experience if you are interested in fishing for; walleye, white bass, smallmouth bass, and also yellow perch, make a reservation with us.
Whatever your desired fishing charter may be, we can provide the trip of your summer and quite possibly your life!!!
Book Your
Charter Here